Transform Your Property with NKJ Foster
Based in Bath and operating throughout Somerset, we have over 30 years of experience in the building industry. Whether you are looking for a loft conversion, home extension or complete property renovation, our Bath builders can help transform your home. When it comes to home improvement, we know that cost is a big deciding factor. This is why we do our best to offer competitive prices to all of our customers.
Get in touch today to find out how we can help you.
Loft and Garage Conversions
Throughout our years of working in the building industry, we have built and converted many lofts and garages in Bath and across Somerset to give our customers the extra living space they need. Transforming old attics and run down garages into stunning, open living areas, our team of builders can work with you to deliver a fantastic finished result. A loft or garage conversion, no matter the size, has the ability to transform your home. Whether you use it for an additional bedroom or a home cinema, our builders can tailor your loft or garage conversion to your needs.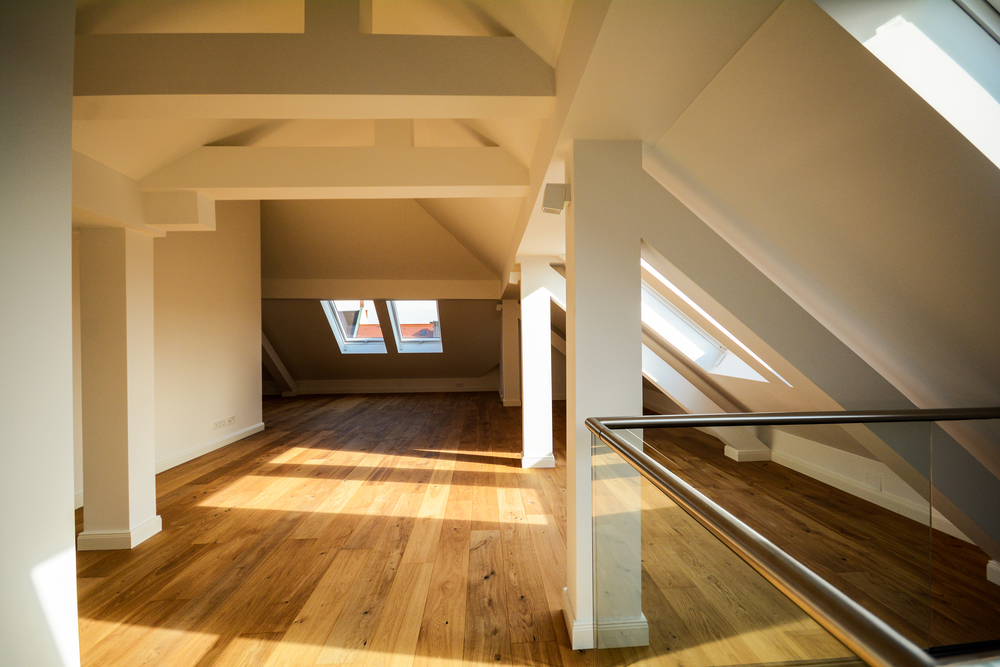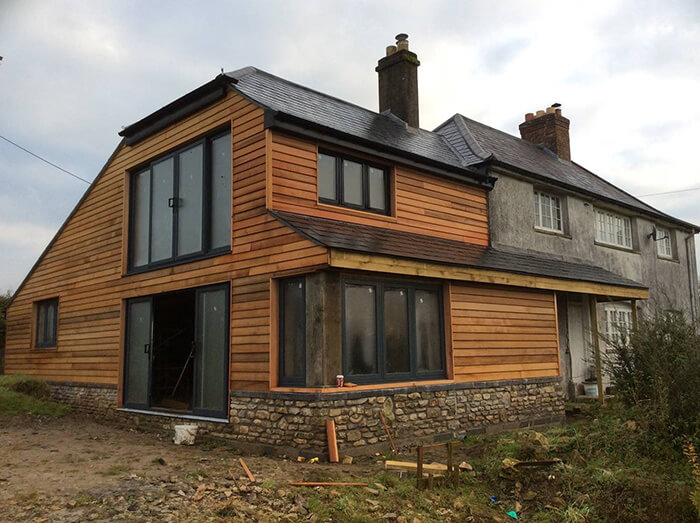 Home Extensions
When built and finished correctly, a home extension can be so much more than an extra room. A home extension has the ability to transform your home, giving you and your family that extra bit of space to enjoy without the hassle of moving house. From extending out into your garden with a beautiful conservatory to extending  over your existing garage space, our builders will tailor your home extension to your property, budget and requirements.
New Build Homes
When it comes to constructing your perfect property, our kowledge, expertise and attention to detail are what will make your new house a home. Our builders take pride in building your home, personalising every aspect exactly to your needs. So if you are looking for a builder in Bath to build your perfect home, get in touch with our team today.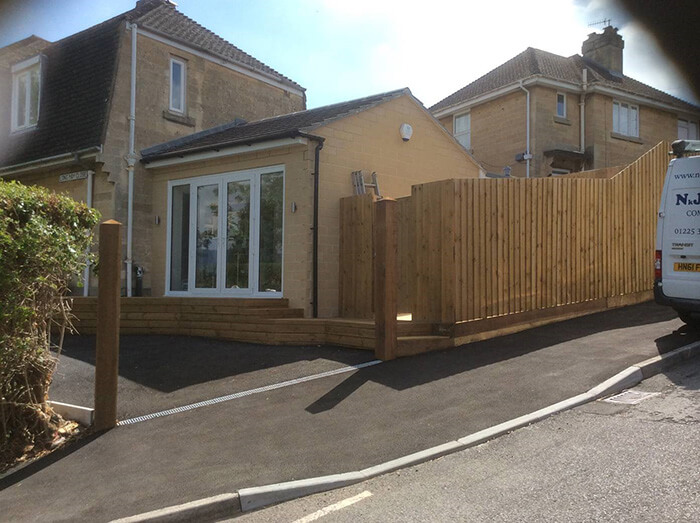 View Our Work
When it comes to your home, we understand that choosing a builder that you can trust is very important. As such, we take photographs of our projects to showcase the quality of work. You can browse through our home extension, loft conversion and other range of projects that we have photographed on our project page.
Get in Touch with Our Team Today
If you are looking for a builder in Bath, look no further than NKJ Foster Building & Groundworks. Get in touch with our team today by calling 01225 334 105  0r by emailing enquiries@nkjfosterbuilding.co.uk. We look forward to working with you!